Discover more from Monday Morning Economist
A curious educator explains pop culture & current events with economic concepts.
Over 2,000 subscribers
Tuesday's Assorted Links
Citrus Fruit Prices, Learning Losses, Stock Market Simulation, Cheap Booze, Water Usage
Hi y'all, here are the top stories I read about last week that were some great applications of economic concepts:
US lawmakers propose increasing teachers' minimum salaries to $60,000 in an effort to address the ongoing teacher shortage and looming "mass exodus" from the profession. Americans largely support increasing teacher pay to address the shortage, but will the same Americans support legislation determining pay for a single occupation? Get caught up on Monday's newsletter:
A new year brings a new challenge of reading 52 books! I finished 2022 with 77 books, but I always set each year's goal at 52. I am a bit too compulsive and would likely burn out if I constantly set higher and higher goals each year. Feel free to connect with me on Goodreads and follow along with some of the books I'm reading.
I have some fiction books lined up to start the year and I just started reading This Is Your Brain on Sports by Wertheim and Sommers. The authors look at some of the behavioral economics aspects behind sports and fan behavior. I was a fan of Scorecasting so and am optimistic that some of the chapters from this book will make a nice addition to my Sports Econ class.
Since it's a new year, I'm excited to share some of the books I have lined up as well. I had my eye on these nonfiction books last year but didn't get around to reading them in 2022. If you've read any of them, let me know your thoughts!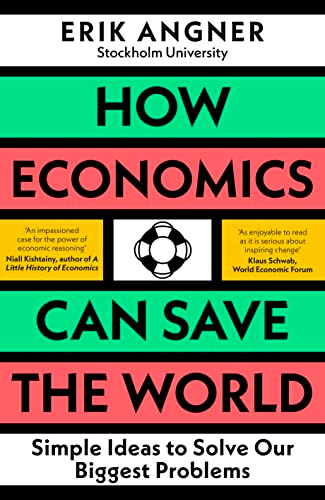 If you have book recommendations (fiction or nonfiction) that you've read recently and would recommend, please leave a comment! I think I have a fairly eclectic reading mix, so I'm always open to considering different books.
Monday Morning Economist is a reader-supported publication. To receive new posts and support my work, consider becoming a free or paid subscriber.